Bria Hudson
Hickory Flat Panel Full-Overlay Cabinet
Hickory is known for its prominent grain and dramatic color variation which can range from creamy white to dark brown within the same door panel. This color variation is characteristic of the species and is completely random. Mineral streaks and sound knots are sometimes present in this exceptionally dense and strong hardwood. Dura Supreme offers a variety of beautiful cabinet finishes for Hickory hardwood cabinetry. Your local MOXIE Showroom will have physical cabinet finish samples, cabinet door styles, and cabinetry displays at their showroom so you can see and feel the finish and wood species first-hand. Available in finishes: Cherry, Hickory, Knotty Alder, Maple, Paintable, Quarter-Sawn White Oak, Red Oak, Rustic Hickory.
About Bria collection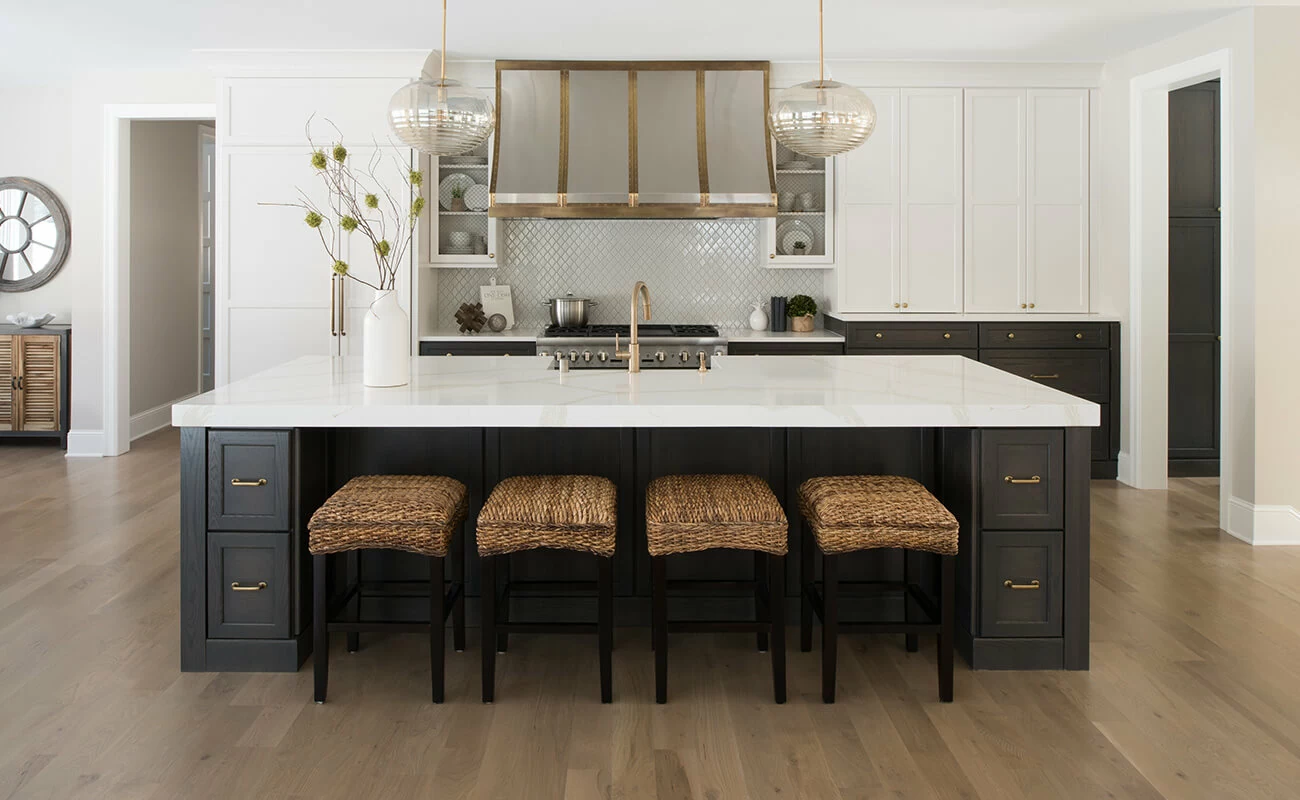 Bria cabinetry features European-inspired design with a luxurious finish. Frameless (full-access) construction inspired by European cabinet-making, blending high-tech with high-fashion sensibilities. Frameless construction optimizes for full access to the interior and storage, while its diverse array of styles speaks directly to the imaginative homeowner in need of specific function and elegant design.
More Cabinet from Bria Collection