Kenzzi Paloma Encaustic
Porcelain Glazed Tile
From our Kenzzi Collection, Paloma Encaustic Tile features a beautiful graphic pattern in black and white. The pattern has nearly a vintage stamp like quality with lighter and darker shades of black highlighting the intricate design. Each design is handcrafted to recreate the intricate detail of individually, hand painted tiles, as a result, they are not fashioned to align seamlessly. Durable, easy to clean, and requiring no ongoing maintenance, they are perfect for countertops, floors, walls, and backsplashes even in the most active of homes.
About Kenzzi collection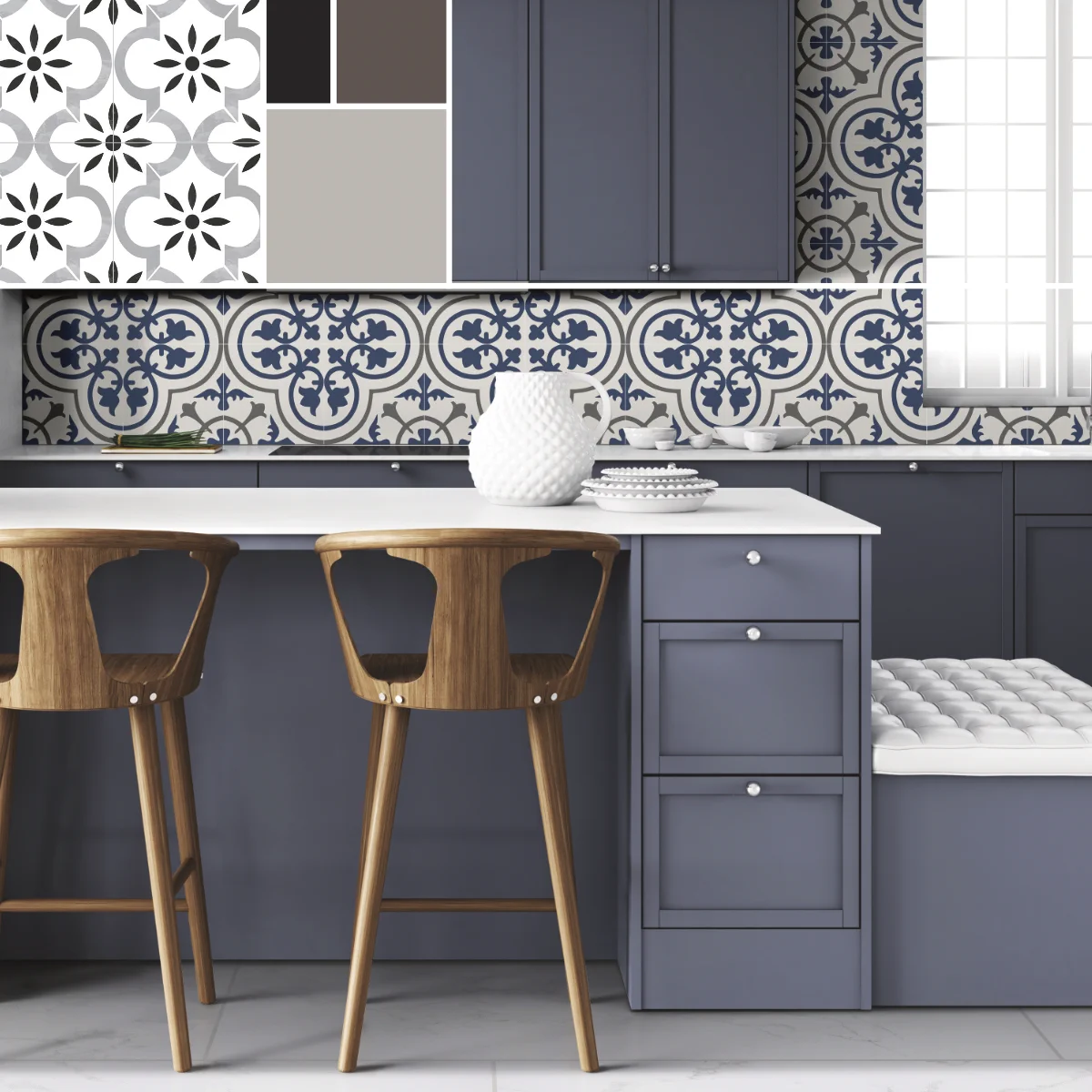 If you love the timeless look of European encaustic tile, Kenzzi Porcelain is for you. From stylized flowers to mod geometrics, our glazed porcelain tile collection features a variety of designs in small tiles. Whether creating rug patterns on the floor, or mixing and matching these matte beauties on the wall, get ready for guest envy.
More Tile from Kenzzi Collection