Durban Anthracite
Porcelain Polished Tile
Durban Anthracite Porcelain Tile offers a deep smoky allure that will add interest and mystery to any room. It's available in multiple sizes (12x24, 24x48, 2x2 mosaic and bullnose) with unlimited design options for residential and commercial installations. Make a bold statement to any kitchen backsplash, fireplace surrounding, accent wall and much more. Durban Anthracite will transform your space, all while being durable, low maintenance and water- and mildew-resistant.
About Durban collection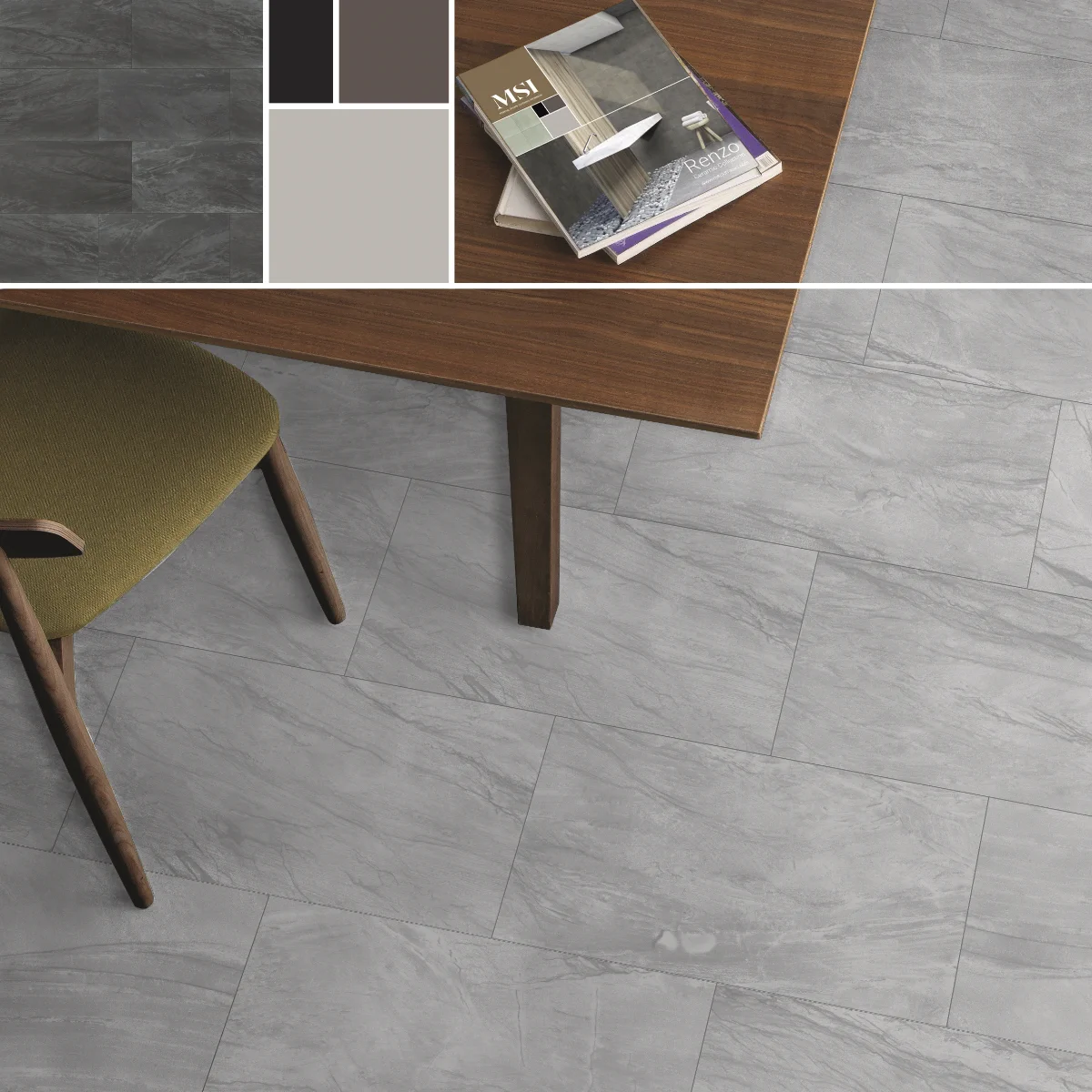 Discover a modern love story with Durban Porcelain Tile. This stylish porcelain tile collection will add sophistication and intrigue to any space. Cool, neutral tones in anthracite, grey, and white create a dreamy, calming aesthetic. Available in multiple sizes (2x2, 12x24, and 24x48) with both matte and polished finishes, the tiles offer endless possibilities for residential and commercial applications. Declare your love of design with Durban Romance and create backsplashes, fireplace surrounds, accents walls, showers, and vertical spaces that will have people talking for years to come.
More Tile from Durban Collection